Written by Faith Matters | 16 November 2011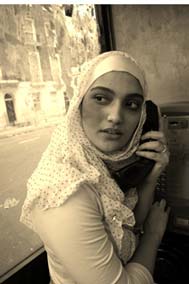 Faith Matters launched the TELL MAMA (Measuring Anti-Muslim Attacks) campaign which will provide support to those who have suffered anti-Muslim attacks in England as well as mapping, analysing and collecting data on areas where such attacks are prevailent. The launch was attended by Peter Oborne, a columnist from the Telegraph, the Rt Hon Simon Hughes MP and the Secretary of State for the Department for Communities and Local Government, the Rt Hon Eric Pickles MP. The TELL MAMA campaign was also mentioned in the Integration Strategy that was launched by the Department today.
Faith Matters conveys its thanks to the range of partners that attended the launch today and to the Community Security Trust which has been a trailblazer in monitoring hate crimes against Jewish communities in England. All hate crime is wrong and we will be working to ensure that anti-Muslim hate crimes are recorded and those who suffer such attacks, receive support through a one-stop shop signposting and guidance service which is being co-ordinated through Faith Matters.

Faith Matters believes that faith and non-faith communities should have the chance to live their lives free from fear and threats and that we all deserve a future built on this basic human right. So if you are the subject of an anti-Muslim attack in the future, TELL MAMA. Do not suffer in silence and report it!
MAMA (Measuring Anti-Muslim Attacks) can be contacted through:
Freephone: 0800 456 1226                                                                Facebook: tellmamauk
SMS us and we can call you back: 0115 707 00 07                           Twitter: @tellmamauk

E-mail: info@tellmamauk.org                                                           Web-site: www.tellmamauk.org