PRESIDENT OF FAITH MATTERS: RT HON SIMON HUGHES MP
Faith Matters is a not for profit organisation founded in 2005 which works to reduce extremism and interfaith and intra-faith tensions and we develop platforms for discourse and interaction between Muslim, Sikh, Christian, Jewish and Hindu communities across the globe. We have offices in the United Kingdom, Pakistan and the Middle East (Jerusalem)




THE MURDER OF ALAN HENNING & OTHERS BY ISIS, SO CLOSE TO EID, SHOWS THAT THEY HAVE NO RESPECT FOR HUMAN LIFE, NOR FOR ISLAM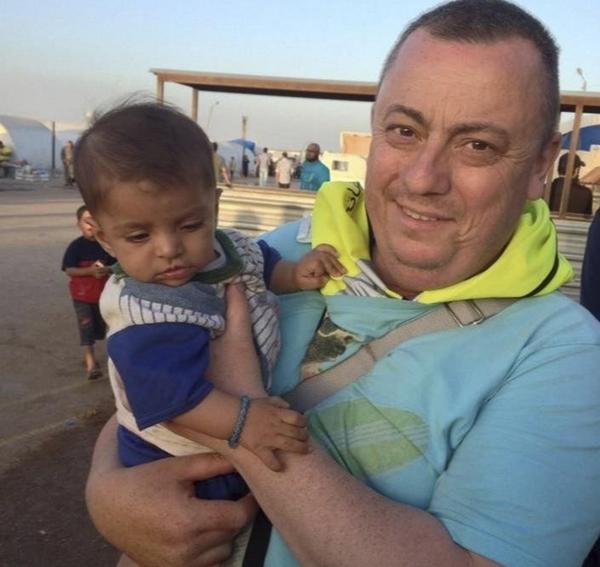 The murder of Alan Henning follows on the trail of the murder of three other men who travelled to the Middle East to cover the story of Syria and to help in the plight of so many affected civilians. Recently, a video was shown with Alan kneeling down and with statements made that he was next to be murdered. This led to British Muslims and many other communities publicly calling for his life to be spared.
A humanitarian by nature and someone who left his family to help the refugees of Syria, Alan Henning was a threat to no-one. Instead he was a man who valued life and was seen smiling and happiest when we has holding or looking after the children of Syria. Yet, on the eve of one of the most holiest days for Islam and Muslims, ISIS have released a video claiming to show the murder of Alan. If this does not prove once and for all that ISIS are a threat to the values of Islam, then nothing will. They have taken a time of reflection, self cleansing, prayer and closeness to God, and they have associated it with the murder of a young man, so far from home. The Islam loved, cherished and followed by over 1.8 billion people globally does not resemble the mutated hate version of ISIS so built on the destruction of life. The Islam followed by billions of people is based on the protection and sanctification of life which Islam calls for.
We should also add that ISIS are the greatest threat to British Muslims and to innocents. Their actions have killed and maimed many innocents and their actions also play into the hands of others who believe in a 'clash of civilisations' and in ridding Europe of their Muslim populations, even when many are fully integrated citizens. We must, at all costs, not allow those who believe in an 'end of days' confrontation to win the argument that conflict is inevitable. It is not inevitable, though to ensure that it is not, it is time for us to utilise every means at our disposal to degrade the threat from ISIS. There simply is no other way when a group like ISIS shows no willingness to negotiate or even listen to voices of reason.